Ready meals: soups, stews and instant products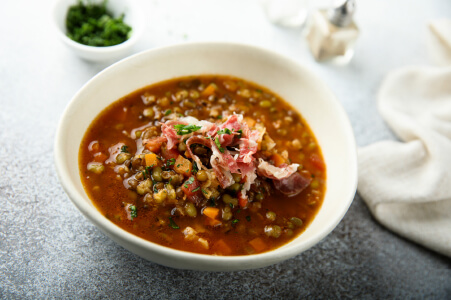 Lutkala has a wide range of applications in the preparation of ready-made soups, stews and other instant meals. This is because of its:
effective water retention,
viscosity changing capability,
structure- and texture-forming effect,
dispersion capability,
thermostability,
no impact on the taste and smell of meals.
Applications:
soups,
stews, curry, goulash,
ready-to-eat: pasta, sauces,
puddings, chocolate to drink.