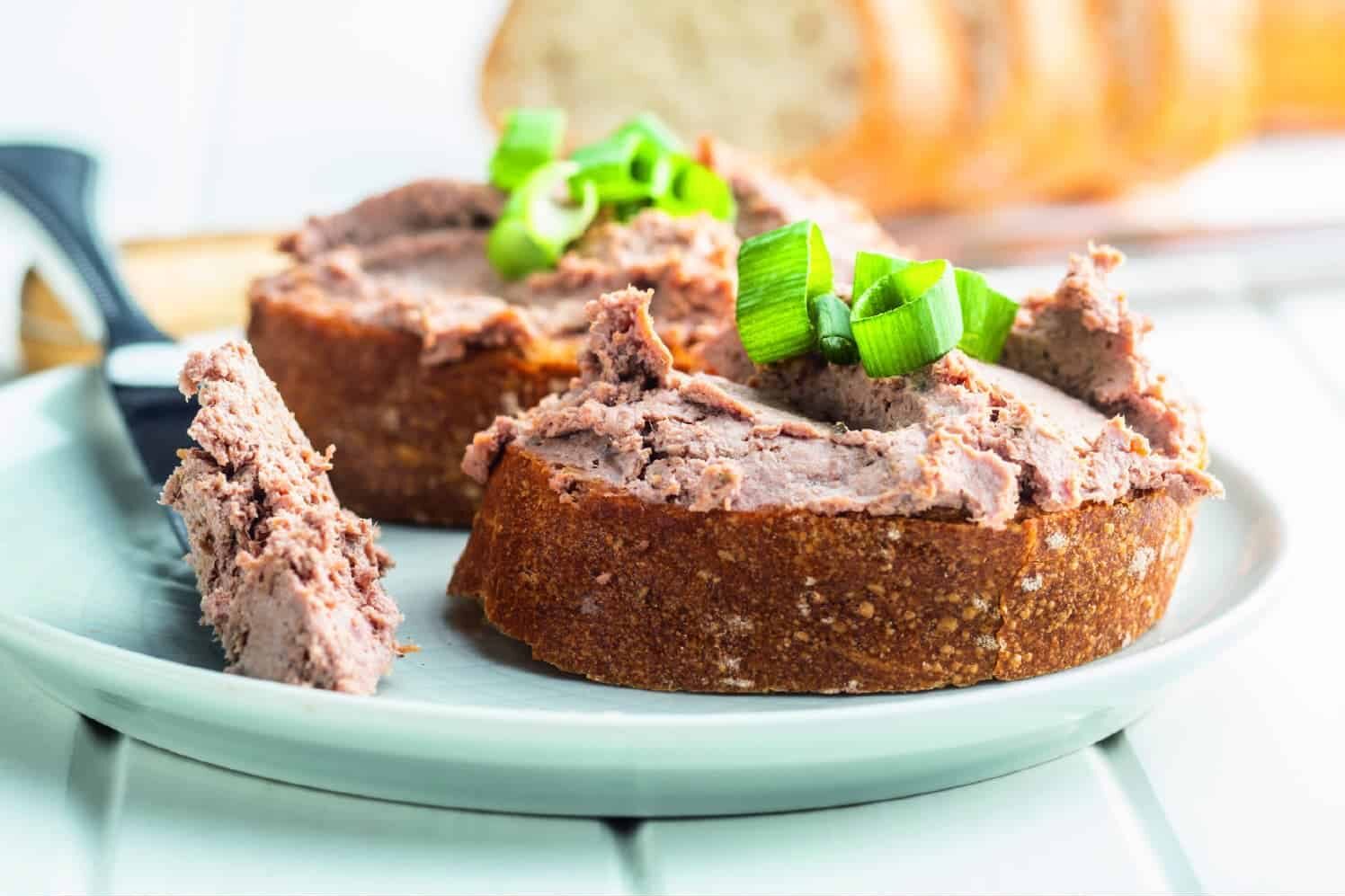 chicken leg meat
chicken liver
meat stock
onions
salt
spices
semolina
vegetables
Lutkala Multifunctional
Cook the poultry leg meat. Pour the chicken liver twice with boiling water.
Pour over the dried vegetables with the hot meat stock. Add the remaining ingredients and mix thoroughly. Twist through the meat grinder (fi 5 sieve). Mix again.
Fill the molds with the mass to 80% of their height. Put the pate in a preheated oven. Bake for about 1 hour at about 160 ° C (until the top is browned and the temperature is at least 72 ° C inside).
Bake the apple slices in a preheated oven. Place on the cooled pate (internal temperature<6°C). Pour the dissolved and seasoned gelatin. Leave to concentrate.