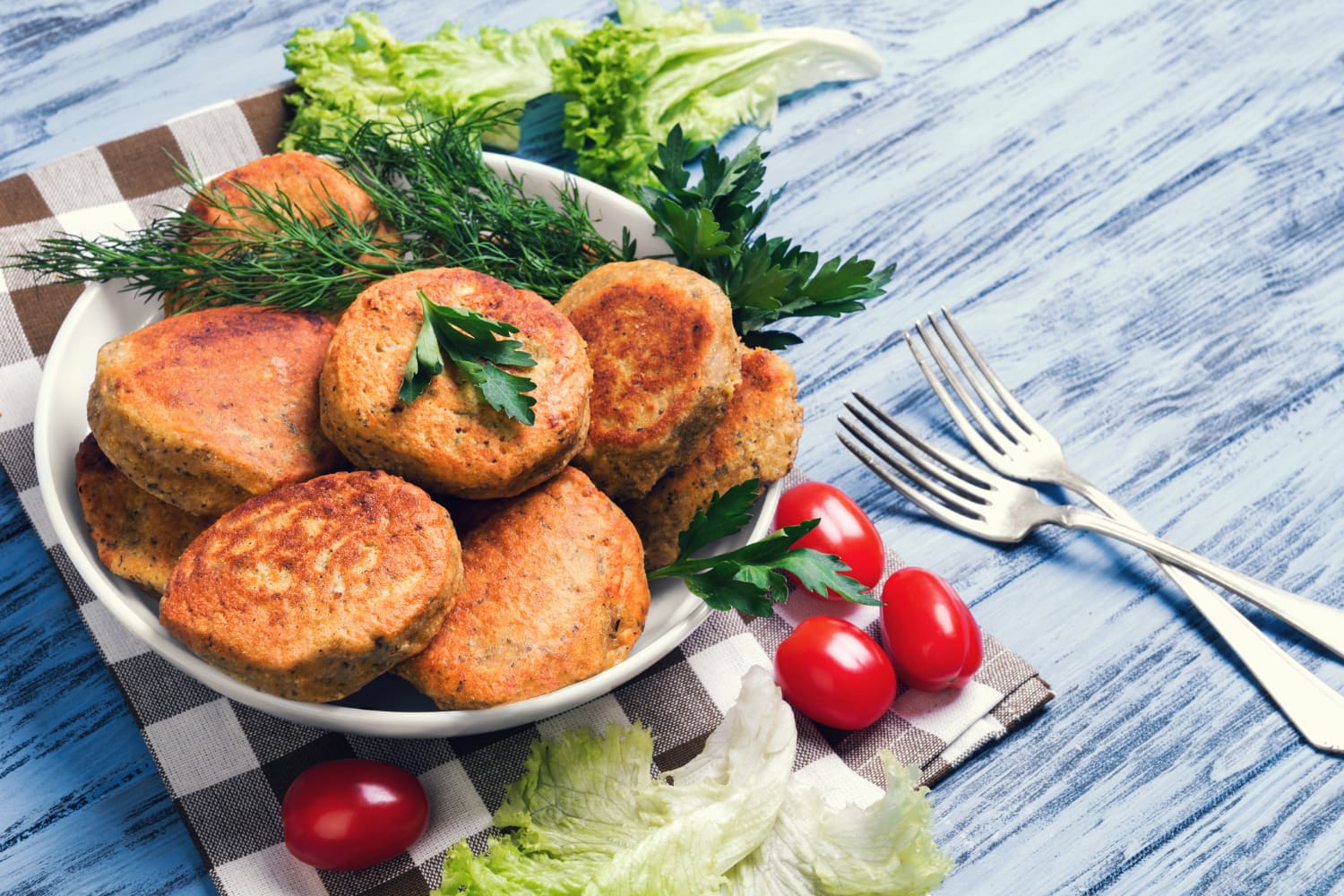 67 kg boiled red lentils
30 kg cooked barley groats
10 kg fried onion (onion, rapeseed oil)
7 kg boiled carrots
5 kg cooked parsley
5 kg starch
5 kg breadcrumbs
3 kg Lutkala Multifunctional
1,60 kg salt
1 kg Lutkala Pure
0,15 kg black pepper
0,10 kg marjoram
0,10 kg curry
Cook all vegetable ingredients, than let it cool. Rub the vegetables through a sieve fi 5. Add the remaining ingredients and mix thoroughly. Coat in water with flour and then in breadcrumbs. Fry in oil.